It seems like the British low-cost carrier easyJet has taken low-cost to the extreme and operated a flight with a row of seats with no seatbacks. While pictures of the situation question the condition of the aircraft, the reality is different.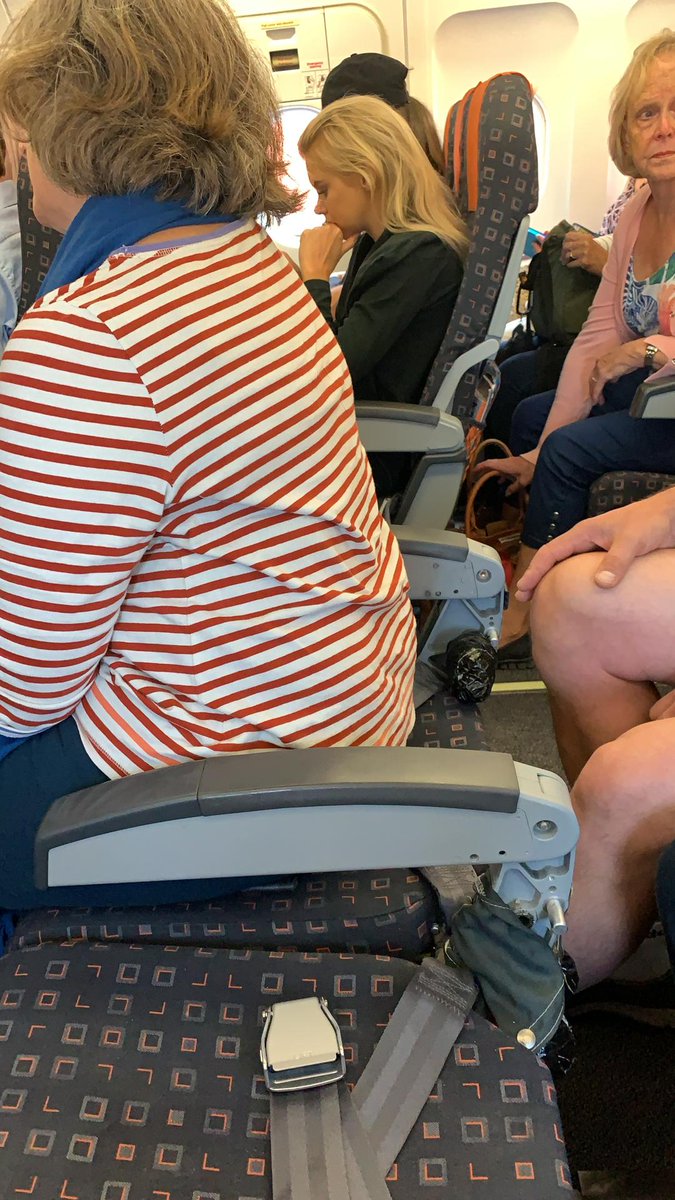 Photo by:@mattiasharris

Photo by: @tgd83
A passenger on easyJet flight U2 2051 from London-Luton (LTN) to Geneva International Airport (GVA) in Switzerland has tweeted a picture of a woman sitting in a row of chairs that seem to have no seatbacks attached, but have their belts and the seat itself still installed on the aircraft:
While the flight landed without any reported injuries or delays, the picture has sparked a lot of outrage on the social media channel.
In response to the picture, easyJet Twitter representatives have asked the person to delete the picture before they can further proceed with the investigation. If the unusual seating arrangements have raised a lot of eyebrows on Twitter, the low-cost carrier's response raised even further questions:
Three hours after the initial tweet, the airline has provided a preliminary explanation:
"No passengers were permitted to sit in these seats as they were inoperative awaiting repair. Safety is our highest priority and easyJet operates its fleet of aircraft in strict compliance with all safety guidelines".
Interestingly enough, the same Airbus A319, registered G-EZBV, has departed London-Luton (LTN) towards Berlin-Schönefeld Airport (SFX) on Friday with no seatbacks attached to it:
Peak travel season
The incident has come under a rather unfortunate time. Amidst the Boeing 737 MAX crisis, when the general aviation safety standards are being questioned, people might think that the seating arrangement is not safe.
However, according to EASA Minimal Equipment List, the aircraft can be operated with such seats if the seats do not block an emergency exit, do not restrict passenger movement to the aisles and if the seats are clearly blocked and marked with a "DO NOT OCCUPY" sign.


For easyJet, summer is the peak travel and revenue season. A high turnover of flights means that there are fewer opportunities to fix aircraft that are still in an airworthy condition, yet have some issues that do not impact the safety of the flight. The same Airbus A319 that sparked outrage has completed six flights yesterday before it departed in the early morning hours from London (LTN) to Geneva (GVA).