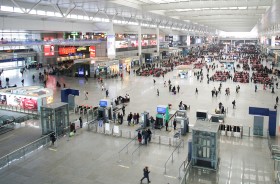 Sydney - In response to the announcement by the Australian government on the next steps to reopen, Philip Goh, IATA's Regional Vice President for Asia Pacific, gave the following comment:
"This is a step forward. But more can still be done. The announcement of the November timeline and the removal of the international arrival caps are positive steps forward. The reduction of quarantine period and introduction of home quarantine for vaccinated Australians are also steps in the right direction. We welcome the use of rapid antigen tests for international travel.
Realistically, the woes of the travel and tourism sectors will persist as long as passenger caps are retained for unvaccinated arrivals and quarantine remains even for the vaccinated. International travel recovery will be muted and restrained when quarantine remains.

Read more: Governments' Response to Delta Variant Slams August Domestic Traffic Demand
Ultimately, the need to quarantine should be removed for those who are vaccinated and who test negative prior to departure for Australia . We urge the Australian government to follow guidance from WHO on a risk-based approach. This includes relaxing measures and/or quarantine requirements for travelers who are fully vaccinated. And to provide alternatives for unvaccinated individuals through testing.
A number of major states – the US, Canada, European states - have lifted quarantine requirements for international arrivals. Australia needs to work towards a similar approach.
Airlines will also need more details if this is to be operationalized in November. Hence it is essential that the Australian government steps up its engagement with the aviation sector, to help airlines prepare for the safe and efficient re-opening of Australia's borders."

Press office IATA