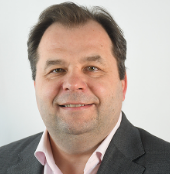 Dear Media Friends,

As the world reopens and air travel is picking up, the industry is faced with complex challenges. However, in line with the #FlyNetZero commitments made by the industry last October, the focus strongly remains on sustainability and lowering the carbon footprint of the industry.
Announcements of forward purchase agreements for Sustainable Aviation Fuels (SAF) by airlines are announced more regularly, as well as encouraging news from major oil companies of intent to increase the production and delivery in the near future. We also see more investments in developing alternative propulsion such as hydrogen or electricity. Infrastructure will play an important role in decarbonizing the industry, and we also see announcements reflecting this imperative.

The difficulties of achieving #FlyNetZero cannot be understated, but the progress we are seeing across the industry show that this goal can be achieved, and progress is key, but the road ahead will be long and will also need legislative support and incentives for investments to follow.

Read more: IATA: Willie Walsh Keynote Address at Changi Aviation Summit

To finish, I would like to leave with the words of Franklin D. Roosevelt which particularly resonate in these difficult times: "We have always held to the hope, the belief, the conviction that there is a better life, a better world, beyond the horizon."

Sebastian Mikosz, SVP Environment and Sustainability at IATA
Sustainable aviation fuel (SAF)
During IATA's Wings of Change Americas event in Chile, which focused on sustainability, LATAM announced wanting to reach 5% of SAF use by 2030, and favoring producers in the Latin America region in the process. Also, Rolls-Royce has signed an agreement with Air bp to reduce carbon emissions from gas turbine testing. Under the agreement, all aviation fuels supplied for engine tests at the Dahlewitz in Germany and the Rolls-Royce facilities in Derby and Bristol in the UK will be a 10% SAF blend.

In Canada, biofuel producer Enerkem has won the "Sky's the Limit Challenge" for producing sustainable aviation fuel from forest biomass.. Air Canada announced that it will dedicate SAF to four commercial flights departing from San Francisco to its major hubs in Toronto, Vancouver, Calgary, and Montreal. in the US, Aemetis, Inc. announced a USD 530 million, 10-year offtake agreement with JetBlue for 125 million gallons of blended SAF.

In Asia, Japan's state-backed New Energy and Industrial Technology Development Organization (NEDO) will allocate 114.5b yen (USD 892m) to help develop new synthetic fuels. TotalEnergies and ENEOS Corporation announced a collaboration to jointly conduct a feasibility study to assess the production of SAF in ENEOS Negishi Refinery in Yokohama city, Japan. In Hong Kong, Cathay Pacific has launched Asia's first major Corporate SAF programme.

In Europe, Ryanair will work with Neste Holland to power around a third of its flights at Amsterdam Airport Schiphol with a 40% SAF blend.
Finance
Leading lenders to the global aviation sector — Bank of America, BNP Paribas, Citi, Crédit Agricole CIB, Société Générale and Standard Chartered — are working together to develop a climate-aligned finance framework to support decarbonization in the aviation industry.
Operations and Infrastructure
In the US, the FAA teamed up with U.S. airports to launch an Airport Climate Challenge to help achieve the Biden-Harris Administration goal of net-zero emissions by 2050. Airports can take advantage of several FAA funding programs to meet this goal, including grants for low- or zero-emissions vehicles, renewable energy production, energy assessments and other efforts. In the UK, Birmingham Airport has published its roadmap to become net zero carbon by 2033.. Air France has launched its "Air France Act" programme, including its new CO2 emission reduction strategy.

Singapore and New Zealand have partnered to work together to develop and advance sustainable aviation initiatives. The partnership will see the two countries work on four areas: policy and regulation, industry development, infrastructure planning, as well as workforce transformation.
New Technologies
In the Middle East, Etihad Airways launched a week of intensive flight tests to reduce carbon emissions by testing operational efficiencies, technology and procedures.

In the US, ZeroAvia and ZEV Station have signed an MoU to develop a develop green hydrogen refueling infrastructure for airports in California. In Japan, Airbus and Kawasaki Heavy Industries have partnered to study the use of hydrogen in the country. The scope will include different aspects of the hydrogen supply chain, from the production of hydrogen to its delivery to airports and transfer onboard aircraft.

Eviation Aircraft, a global manufacturer of all-electric commuter aircraft, and Massachusetts-based Cape Air, one of the largest commuter airlines in the US, have announced a LOI for the purchase of 75 all-electric Alice commuter aircraft.And GE Aviation has partnered with BAE Systems on energy management for hybrid electric flight demonstration program

In Europe, Easyjet has announced a new partnership with GKN Aerospace, aimed at accelerating the adoption of hydrogen fuel cell technology.
Focus on...
Karlijn Arts, Policy & Sustainability Lead, SkyNRG

Karlijn Arts serves as Policy and Sustainability Lead for SkyNRG. She moderates their internal Sustainability Board, the Dutch Aviation Table on Sustainable Fuels and is closely involved with SkyNRG's NGO network. Next to her activities at SkyNRG she is the co-founder of a renewable energy start-up and two foundations.
What is SkyNRG?
SkyNRG is a global leader in SAF since 2009. Our mission is to build up SAF capacity for aviation to meet its 2050 net zero commitment and in doing so, significantly reduce the industry's impact on our environment. The time has come for a new era in aviation, and that's what we're here to deliver.

We work to source, blend and distribute SAF to airlines worldwide and creating partnerships that significantly increase the supply and production of SAF all over the world. Our company is certified by the Roundtable on Sustainable Biomaterials (RSB), the highest certificate standard for sustainable fuels, and we are guided by an Independent Sustainability Board that help us make the right choices for our supply chains.

We work with airlines (KLM and others), corporates, like Microsoft, and even festivals, like DGTL festival, who are becoming increasingly aware of their responsibility to reduce their emissions from air travel.
How does SkyNRG operate?
Since 2009, we are a trader, a market maker, a logistic and technology partner and are on our way to becoming a producer as well. Currently we have valuable partnerships through which we source our SAF and then sell it to our customers.

From 2025 our first facility in the Netherlands will be up-and-running and will produce 100,000 tonnes of SAF annually. Furthermore, we are developing another Power-to-Liquid based facility called 'Synkero' in the Netherlands and a facility in the Pacific Northwest in the US. So, more production facilities will be developed by SkyNRG in the upcoming years.
What do you think are the barriers to more SAF uptake?
The biggest barrier for the SAF sector, and any sector actually, will be ensuring there are enough sustainable molecules for its products. All the products which contain a fossil component (from the clothing industry to the fuel industry) will need to replace its fossil content with a biobased alternative. The companies which realize that they need to build and invest in their own sustainable supply chains are the ones that will make it through this transition. Abandoned lands need to be revived, cover crops should be used on every farmland, and green hydrogen should be used at every SAF facility. Only then will the aviation industry maintain its license to operate.
At the moment, only Hydroprocessed Esters and Fatty Acids (HEFA)-based biofuels are commercially available, do you think this will change in the short to medium-term?
Every year we publish 'the Market Outlook on Sustainable Aviation Fuel' which shares our expectations regarding the industry's ramp up pathway, up until 2050. In Europe, we expect HEFA to be the dominant technology used to produce up until 2030, but due to policy changes and the relatively high feedstock prices for waste fat and oil type of feedstocks, the share of PtL and Alcohol-to-Jet SAF will increase drastically after 2030.
Are you optimistic about the future?
I am optimistic regarding the future of the SAF sector. With the (European) obligations set for blending SAF with fossil kerosene, the market will finally take off. This is, of course, a positive development. I am not too optimistic about our planet's future. Action is being taken too little, too late. The upcoming seven years are critical in preventing even more damage to ourselves and our planet. It is time that everyone starts to take full responsibility of their actions and enable drastic change.
Press office IATA